I'm a Licensed Specialist Clinical Social Worker.
I believe that deep down people have the ability to change their lives for the better. But, sometimes, life can get in the way of making progress and realizing your growth.
My job is to help people overcome setbacks and find a path forward.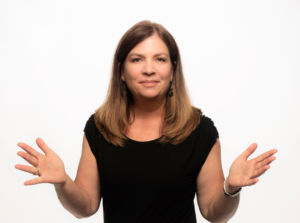 Many people need to learn skills, find support or determine an objective to meet their goals. Others need help getting unstuck from the impact of trauma, anxiety or other – often more complex problems – that interfere with relationships, work and life satisfaction.
As a Clinical Social Worker I look at what each individual can bring to the process of their healing. I am an active participant, encouraging the process of change.
I use Eye Movement Desensitization and Reprocessing Therapy (EMDR) to treat trauma, PTSD and anxiety problems to help create a shift that is necessary to disrupt negative or harmful patterns, change negative beliefs, and resolve underlying symptoms.
My experience includes working with people affected by problems related to car accidents, extreme life stress, all kinds of abuse inflicted by others, medical trauma, panic attacks, phobias, and lifelong patterns that interfere with and impact one's lifestyle.
Other therapeutic approaches I use are Family Systems therapies, Ericksonian Hypnosis and cognitive-behavioral therapy.
I use a therapy style that is informal, in that I am not tied to any one treatment approach in a scripted way for all individuals. Instead, I utilize the variety of techniques that have proven to be useful and successful in my years of practice.
I like to establish a focused goal with each patient as we start our therapy journey together. This will help us to gauge your progress along the way and achieve your desired result by seeking therapy.
I am always mindful of your time and resources to be as effective as possible.
Keep Up With
Shrink, Inc.
Sign up for workshop information from Susan Thompson, LSCSW